Cyprus immigration services
Planning on moving to Cyprus and looking for immigration services? Request a free quote now. An experienced immigration consultant will answer you within 24 hours.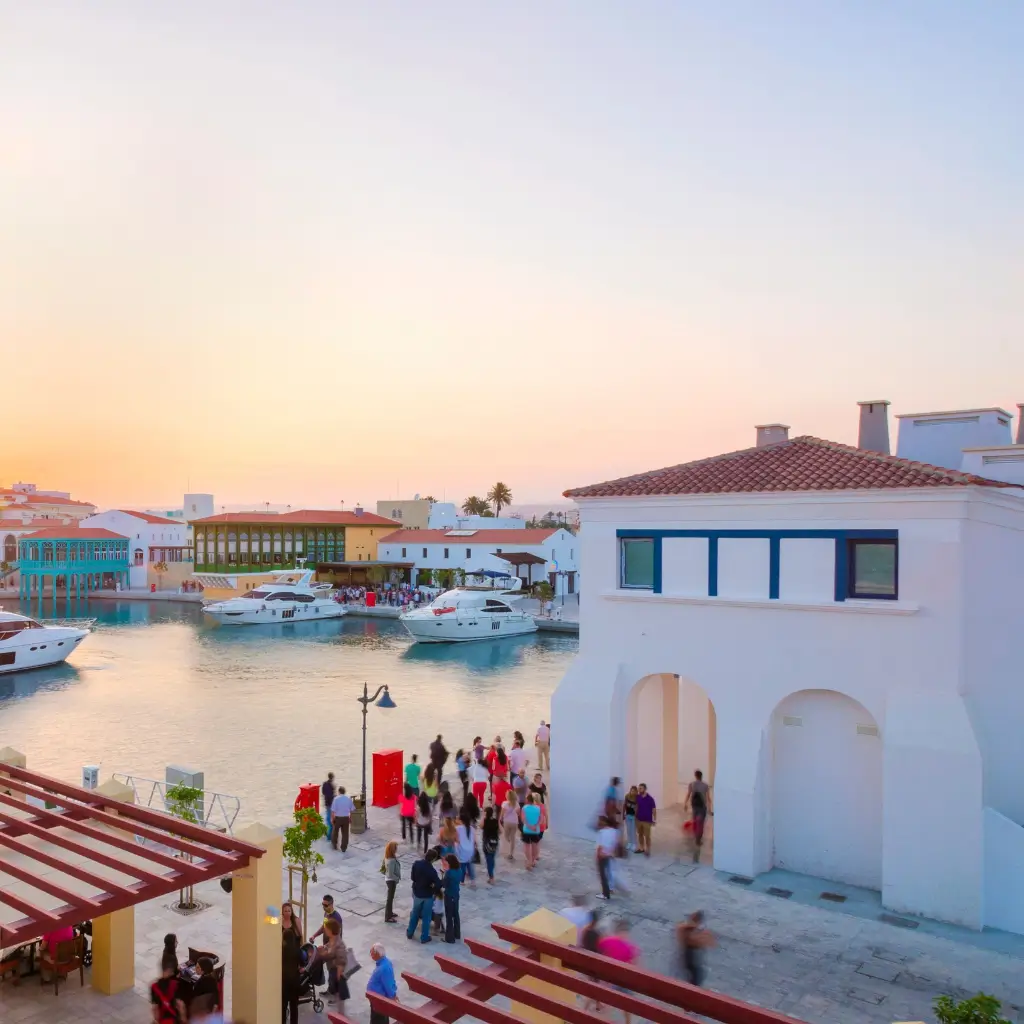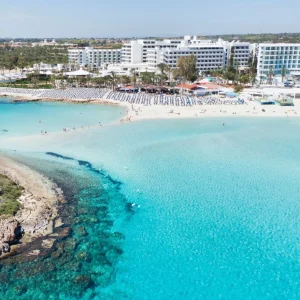 Permanent residency in Cyprus
As EU-citizen, you can apply for a permanent residency permit. We connect you with trusted immigration lawyers who handle permanent residency permit applications for you. 
Temporary residency in Cyprus
As a non-EU citizen, you can apply for a temporary residence permit. Get in touch with our trusted immigration lawyers for a stress-free application.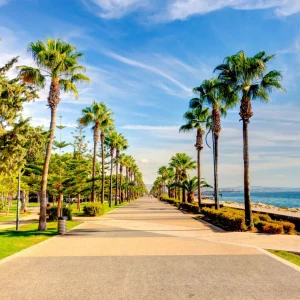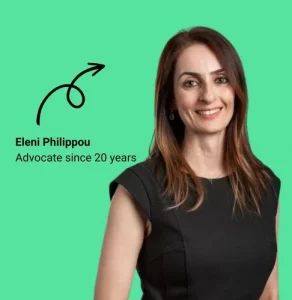 Do you prefer to apply on your own? No problem, simply request an immigration consulting call with one of our trusted lawyers and get all the elements you need to apply by yourself.
Cyprus, an island of beauty and opportunity, has become a coveted destination for many seeking a new life. Navigating Cyprus Immigration is an essential first step to living in this Mediterranean paradise. Understanding the legalities, procedures, and cultural intricacies is vital for a smooth transition.
Beincyprus.com is your trusted guide to Immigration in Cyprus, offering expert insights to help you relocate. Our comprehensive resources tailor to your needs, from legal requirements to lifestyle adaptation.
Cyprus Legal Framework for Immigration
Cyprus' Immigration laws are multifaceted, reflecting the island's strategic location and diverse appeal. Understanding the legal framework is key to a successful relocation. Our free consultation service can connect you with legal experts in Cyprus to further assist.
The laws governing Cyprus Immigration include various visa types and residence permits. Eligibility criteria vary, so it's vital to consult with professionals. From tourist visas to permanent residency, the right pathway depends on your unique situation.
Numerous agreements exist between Cyprus and other countries to facilitate immigration. Check out the official Cyprus Immigration department to understand these international agreements. Always consult with a trusted legal expert to interpret these agreements correctly.
Regularly checking updates or consulting with our recommended lawyers ensures that you stay informed and compliant with all necessary regulations.
Types of Visas and Residency Options
Temporary Visas
Tourist visas, work permits, and student visas fall under temporary immigration options. Each has specific requirements and duration. Guidance from experienced professionals can simplify these processes.
Long-term visas are available for those who plan to work or study in Cyprus for extended periods. Cyprus Immigration policies are designed to accommodate various needs and purposes. Our articles and professional connections can help you choose the right option.
Permanent Residency
Cyprus offers several residency programs, attracting retirees, entrepreneurs, and investors alike. Residency through Cyprus Immigration requires understanding different schemes and eligibility criteria. Consulting a lawyer through our platform can ease the process.
Table 1: Comparison of Residency Programs
| Type of Residency | Explanation | What's Needed | Advantages |
| --- | --- | --- | --- |
| Temporary Residency (Pink Slip) | Permitting non-EU citizens to stay in Cyprus for over 3 months but under a year, with an option to renew annually. | Must have rental agreement or property ownership, health insurance, and evidence of financial independence. | Ideal for students, retirees, or family members of Cyprus residents who aren't working. Employment is not permitted. |
| Permanent Residency | Authorization to live in Cyprus without time limitations. | Through Category F: proven income from abroad and residence in Cyprus, or Fast Track Programme: at least €300,000 in real estate and secure income. | Offers long-term benefits and security. Fast Track Programme provides expedited processing. |
| Work in Cyprus | A residency permit for non-EU citizens that doubles as a work permit. | Application initiated by an employer, linked to specific roles. | An opportunity to live and work in Cyprus, immersing professionals and their families in Cypriot culture and lifestyle. |
Statistics of Immigration in Cyprus
Cyprus Immigration statistics reveal a fascinating trend over recent years. A surge in applicants from European countries, Russia, and the Middle East illustrates Cyprus's growing appeal. Varied reasons behind immigration further enrich the island's diversity.
Table 2: Cyprus Immigration by Country in the Last Five Years
| Country | Numbers | Percentage |
| --- | --- | --- |
| UK | 12,000 | 20% |
| Russia | 8,000 | 15% |
| European Countries | 10,000 | 18% |
| Middle East | 6,000 | 10% |
| Others | 14,000 | 37% |
The statistics underscore the importance of understanding the Immigration laws and procedures of Cyprus. From retirees seeking a sun-soaked haven to entrepreneurs eyeing strategic business opportunities, Cyprus attracts varied demographics.
The data in the above table shows a healthy mix of immigrants, reflecting Cyprus's global appeal. Tailored services, like those offered on beincyprus.com, cater to this diverse audience, ensuring personalized guidance.
Tax Implications
Cyprus's attractive taxation system is a significant draw for immigrants. From businesses to retirees, understanding tax implications is vital in Cyprus Immigration. Professionals connected through our platform can offer specialized tax guidance.
Individual Taxation
For individuals, Cyprus offers favourable tax rates. Various tax treaties exist with countries like the UK, Russia, and South Africa. Knowing how these apply to you is essential in your Cyprus Immigration journey.
List of Cyprus's Individual Tax Benefits:
Lower income tax rates
Exemptions on pensions
No inheritance tax
Corporate Taxation
Cyprus is renowned for its corporate tax advantages and has one of the lowest corporate tax rates in Europe at 12.5%. Company formation under Immigration laws offers global entrepreneurs strategic benefits. Our trusted accountants can guide you through the details.
The corporate taxation landscape is complex, but with expert guidance, Cyprus Immigration can be a financially rewarding decision. From reduced taxation to investment incentives, the options are extensive and appealing.
Banking
Banking in Cyprus is a seamless process, accommodating the diverse needs of its immigrant population. From personal accounts to business banking, Cyprus Immigration entails various banking aspects. Our professionals can assist with detailed guidance.
Cyprus banks offer numerous facilities catering to non-residents. The Immigration procedures often necessitate opening local bank accounts. Understanding these requirements is essential for a smooth transition.
International banking options are widely available in Cyprus. Catering to the global clientele, Cyprus Immigration laws allow for flexible banking solutions. Trusted banking professionals through beincyprus.com can guide you in these matters.
Banking regulations in Cyprus align with European standards. Compliance and understanding of these rules are integral to successful Immigration in the country. Our blog provides regular updates on banking procedures.
Insurance and Healthcare in Cyprus
Healthcare and insurance are vital aspects of immigration. Cyprus offers an excellent healthcare system, with various insurance options. Our platform can connect you with insurance experts in Cyprus.
Public and private healthcare services are accessible to immigrants. Immigration policies ensure that healthcare is available to all legal residents. Understanding these options ensures well-being during your stay.
Insurance policies in Cyprus cater to diverse needs. From health to property insurance, Cyprus Immigration requires careful planning. Our insurance articles and expert connections can guide you through these complexities.
The quality of healthcare and insurance in Cyprus enhances the island's appeal. From top medical facilities to comprehensive insurance options, Cyprus Immigration offers security and quality of life. Ensure you consult our trusted experts.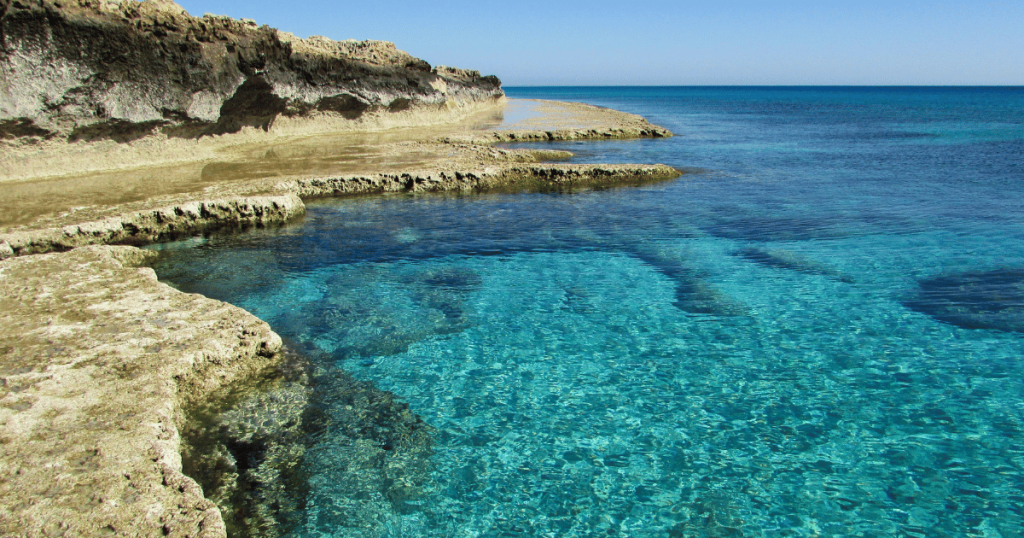 Call to Action
Cyprus Immigration is a multifaceted process, reflecting the island's diversity and appeal. The approach of beincyprus.com resonates with the mission to guide you through every aspect of Cyprus Immigration.
We are here to connect you with lawyers, insurance brokers, and accountants to further support your Immigration journey in Cyprus. Explore our services, read our blog and reach out for personalized guidance. Request a free consultation and take the next step to making Cyprus your new home!